Bishop: Mar John Vadakel, CMI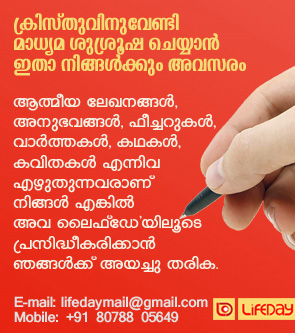 Address: Bishop's House, P.B No.1, Kotdwar, Pauri-Garhwai Dt., Uttarakhand-246149
Phone: +91 1382 222231
Email: bijnordiocese@gmail.com
Website: http://www.bijnordiocese.com/
History
The ecclesiastical unit of Bijnor was created as an Apostolic Exarchate on 23 March 1972 by the papal bull ?Beatorum Apostolorum? of Pope Paul VI and was entrusted to the Sacred Heart province of the Carmelites of Mary Immaculate for the work of evangelization and Rev. Fr Gratian Mundadan cmi was appointed the Apostolic Exarch. The Apostolic exarchate of Bijnor was bifurcated from the Eparchy of Meerut. It consists of the civil districts of Bijnor (excluding the?tehsil?of Dhampur), Pauri, Tehri, Uttarkashi and Chamoli of the then state of Uttar Pradesh. Later the district of Haridwar was created taking parts of Bijnor and Saharanpur and district of Rudraprayag was created by dividing the district of Pauri. In 2000, when the new state of Uttarakhand was created, the districts of Pauri, Tehri, Uttarkashi, Chamoli, Rudraprayag, and Haridwar became part of the new state.
At present the eparchy of Bijnor consists of a part of the district of Bijnor in Uttar Pradesh and districts of Pauri, Rudraprayag, Chamoli, Tehri, Uttarkashi and a part of Haridwar in Uttarakhand. Pope Paul VI raised the apostolic exarchate of Bijnor to an eparchy by the papal bull 'Quae cum Romano' on 26 February 1977 and Apostolic Exarch Gratian Mundadan CMI was appointed as its first Bishop. His Holiness Pope Benedict XVI nominated Fr. John Vadakel CMI the second Bishop of Bijnor on 14 August, 2009. He was Ordained and installed Bishop of Bijnor by Bishop Gratian Mundadan CMI at Kotdwar on 22 October, 2009.
വായനക്കാരുടെ അഭിപ്രായങ്ങൾ താഴെ എഴുതാവുന്നതാണ്. ദയവായി അസഭ്യവും നിയമവിരുദ്ധവും സ്പര്‍ധ വളര്‍ത്തുന്നതുമായ പരാമർശങ്ങളും, വ്യക്തിപരമായ അധിക്ഷേപങ്ങളും ഒഴിവാക്കുക. വായനക്കാരുടെ അഭിപ്രായങ്ങള്‍ വായനക്കാരുടേതു മാത്രമാണ്. വായനക്കാരുടെ അഭിപ്രായ പ്രകടനങ്ങൾക്ക് ലൈഫ്ഡേ ഉത്തരവാദിയായിരിക്കില്ല.
അഭിപ്രായങ്ങൾ